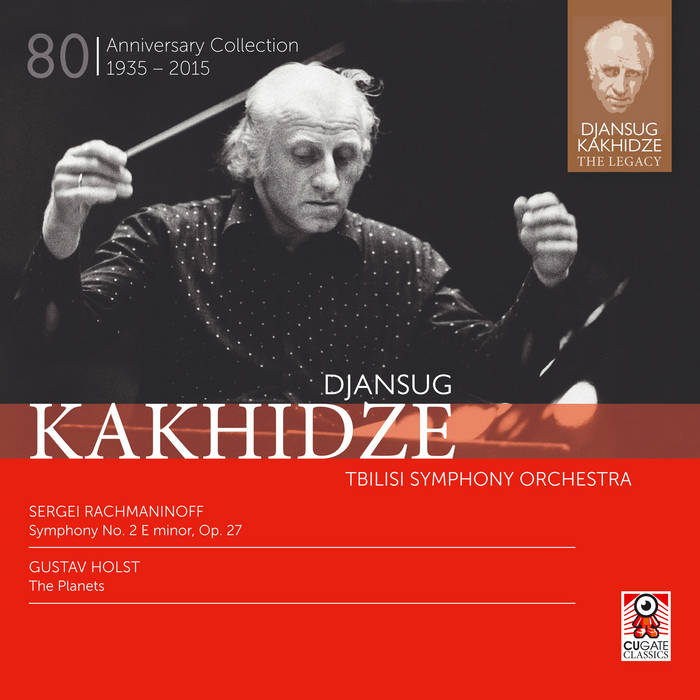 Are you familiar with the "Georgian Karajan", Djansug Kakhidze? If not, our Legacy series allows for a fascinating journey into his vast body of work.
Djansug Kakhidze belonged to the small but highly prestigious group of East European conductors who set up a cultural counterdraft to the political conflicts in the times of cold war. He conducted almost every A-class symphony orchestra of his hemisphere and became a much-vaunted advocate of late romantic orchestral repertoire. Mvravinsky adored him for his Tchaikovsky interpretations and the Neue Zürcher Zeitung called him respectfully "the Georgian Karajan". And indeed, although most comparisons go lame there were some similarities: the economical gestures, the endless working on sound perfection, the passion for big dynamics and a great affection for the Golden Age of classic and romantic music. But other than Karajan he did not only put most of his emphasis on the sheer beauty of the orchestral sound but also investigated the disaccords in the music and did not hesitate to unfold it. Together with the Tbilisi Symphony Orchestra, which he founded in 1993 he shaped the character of music and, if necessary, went also to its limits.
The anniversary collection consists of five volumes, which give a kind of summary of Kakhidzes artistic legacy. Sadly he passed away too early in 2002. The present releases come from the 24 bit /96 khz state-of-the-art recordings out of the St. Petersburg Classics archive. They are carefully remastered by the prestigious b-sharp studio Berlin using the original source material. 
You can listen to and buy this album here.