Do you know this masterpiece from our extensive back-catalogue?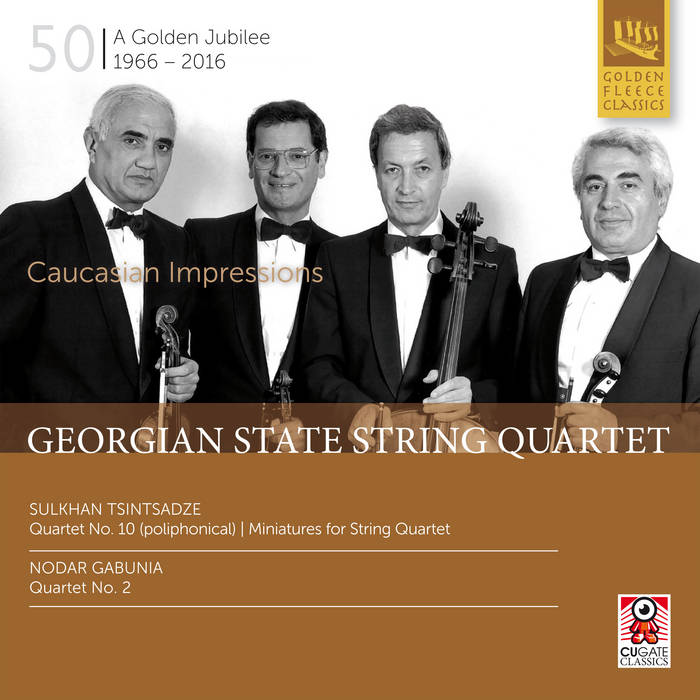 Georgian State String Quartet – Sulkhan Tsintsadze: Quartet No​.​10 (Poliphonical) I Miniatures for String Quartet I Nodar Gabunia: Quartet No​.​2
This album was released on the occasion of the 50 years' jubilee of the Georgian State String Quartet. It appears to be today's oldest Quartet formation, whose members did not change. So they still play in the same scoring over all these years. Tamas Batiashvili, second violinist is the father of world famous violinist Lisa Batiashvili, who wrote a warm testimonial in the booklet. The repertoire played on this album is genuine Georgian music by two Georgia's most famous composers, Sulkhan Tsintsadze and Nodar Gabunia.
Read (and hear) more about this fantastic release by Cugate Classics here.